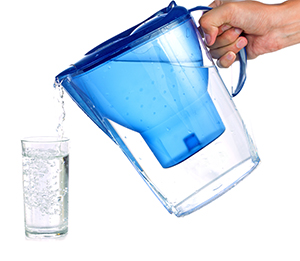 Don't filter out fluoride!
In the years since fluoride first was added to city water supplies, dentists have seen tooth decay in kids cut in half. Fluoride really works!
If you've got youngsters at home, make sure they get all the decay-fighting fluoride they need. There's nothing wrong with home water filtration systems or bottled drinking water. But it's possible the fluoride has been filtered out– or kids are receiving none at all.
A safe, effective fluoride level is 0.7 mg per liter. If you buy bottled water, contact the supplier for fluoride content information. And remember: if you use a home water filter, it may be removing 90% of the fluoridation. Fluoride has been proven to strengthen teeth. We want to make sure your kids get all the protection they deserve.