Same-Day Dental Implants Fairfax, VA
Completely Restores Your Smile… Fast With Teeth-In-A-Day!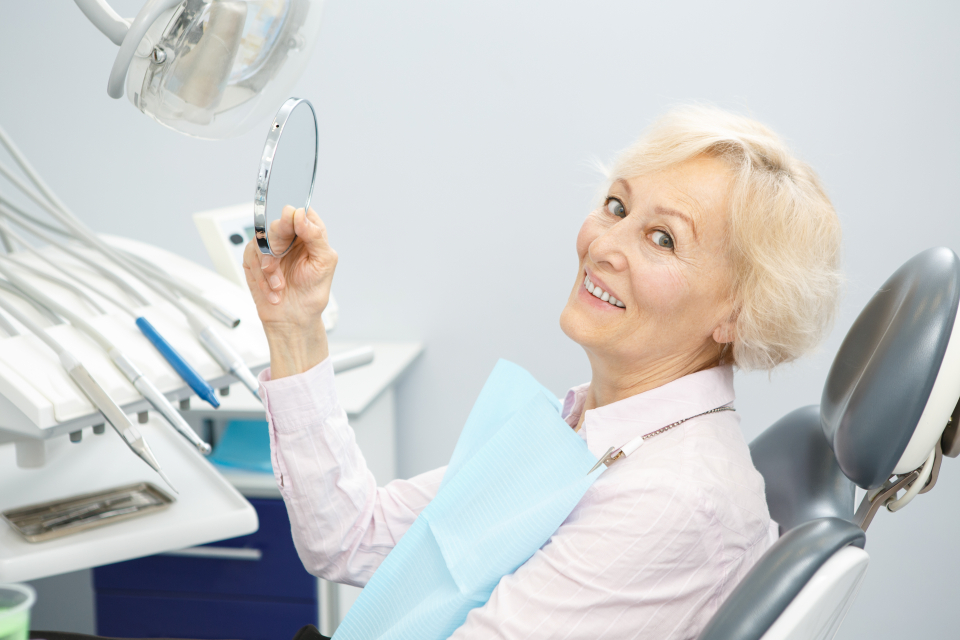 When you have missing or failing teeth, it affects more than just your appearance and confidence; it's a quality of life issue. We understand the immense struggles that missing teeth can cause, and we're here to help!
For those who want to restore their smile as quickly as possible, we are happy to offer "Teeth in a Day," also known as same-day dental implants.
What Are Dental Implants? And How Do They Work?
Dental implants are just one of the options available to replace missing teeth. They are known for their strength and versatility in addressing a wide variety of cases. A single implant can support one replacement tooth, or multiple implants can support larger restorations.
If you're familiar with dental implants, then you know they are nothing short of incredible! Before, patients had to rely on dentures when they had missing teeth. It's a good option, but dentures can't match the strength of natural teeth rooted in the jaw. In fact, stability is one of the primary complaints among denture-wearers. They don't have the confidence to bite into food like they used to, and they worry about dentures slipping out of place at the dinner table. With dental implants, this problem is solved. We achieve stability by using titanium implants to anchor the replacement teeth.
What's Required for Same-Day Implants?
The main factor for getting implants is bone density. As people get older, bone density naturally decreases (and can be especially severe with conditions such as osteoporosis). This bone resorption is also commonly observed in the jaw when teeth are missing. So, for those interested in implants, we'll use X-rays to verify the health of your bones, and we may require a bone graft to improve bone density before dental implant placement.
Take the First Step!
If you're interested in same-day dental implants, please don't hesitate to contact us for a consultation and examination. We'll be happy to answer any questions you may have, as well as determine if you're a good candidate for the procedure. We'll make sure you have enough bone mass to accept the implants, as well as design an overdenture that's right for you.
Then, on the day of the procedure, we'll place the implants and affix the overdenture. And you get to go home with your brand new smile!
Few treatments can offer such life-changing results as same-day implants, and seeing the difference they can make for our patients is truly one of the best parts of our job!